Show Monitor End +
Monitor End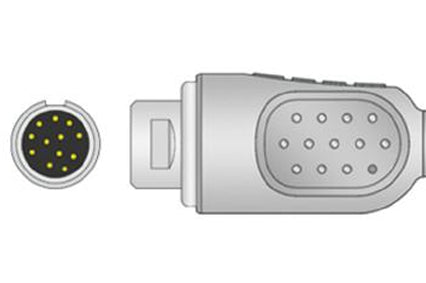 Hide Monitor End -
Patient End
Roll over image to zoom in
Click on image to zoom
---
Save Over 50% with OEM Compatible
100% Guaranteed to work like OEM
Description
Compatible Philips ECG trunk cable (IEC Colour Code). It is compatible Philips 78352C, 78354C, 78834C, Legacy HP Patient Monitors 862472 to 862475, C3 Monitor 862478, 862479 C3 Monitor 863064, 863065, 863066, 863068, SureSigns VM6, VM8, ECG Modules M1001A/B, M1002A/B, Multi-Measurement Modules M3000A, M3001A, M3002A MMS X2, M8102A MP2 Monitor, M8105A MP5 Monitor, M4735A, HeartStart XL, Defibrillator Monitor M3535A, M3536A, HeartStart MRx Defibrillator.
M1669A (3 Leads)
989803145071 (3 Leads)
M1668A (5 Leads)
989803145061 (5 Leads)
Payment & Security
Your payment information is processed securely. We do not store credit card details nor have access to your credit card information.