Show Monitor End +
Monitor End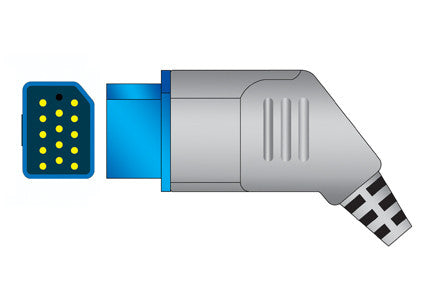 Hide Monitor End -
Patient End
Roll over image to zoom in
Click on image to zoom
---
Save Over 50% with OEM Compatible
100% Guaranteed to work like OEM
Description
3.0m Compatible Nihon Kohden TL-201T SpO2 sensor. It is compatible with Nihon Kohden: BSM-4101, BSM-4102, BSM-4102A, 4103, 4111, 4113 4114A, Life Scope P, BSM-5105, 5135, BSM-6000, BSM-9101, Life Scope A, BSM-2351, 2353 Life Scope L, BSM-2301, 2303 Life Scope I, Life Scope J and PVM-2701.
TL-201T (Adult Clip)
Payment & Security
Your payment information is processed securely. We do not store credit card details nor have access to your credit card information.