Show Monitor End +
Monitor End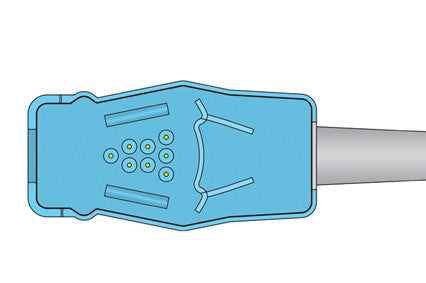 Hide Monitor End -
Patient End
Roll over image to zoom in
Click on image to zoom
---
Save Over 50% with OEM Compatible
100% Guaranteed to work like OEM
Description
1.1m Compatible GE Ohmeda OxyTip+ OXY-F-UN SpO2 sensor. It is compatible with Datex-Ohmeda TruSat 3755, TruSat TD, series 37XX, 3800, 3900, 3900P, 4700, 5250, Cardiocap 5, S/5, AS/3 (N-XOSAT or Masimo), CS/3 (M-OSAT) patient monitors.
OXY-F-UN (Adult Clip)
6051-0000-110 (Adult Clip)
6038-6000-039 (Neonate Silicon Wrap)
OXY-E-UN (Adult Ear Clip)
OXY-W-UN (Adult / Neonate Wrap)
Payment & Security
Your payment information is processed securely. We do not store credit card details nor have access to your credit card information.