Show Monitor End +
Monitor End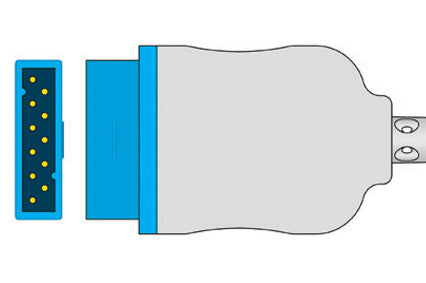 Hide Monitor End -
Patient End
Roll over image to zoom in
Click on image to zoom
---
Save Over 50% with OEM Compatible
100% Guaranteed to work like OEM
Description
2.2m Compatible GE 2027-263-002 Extension Cablewith Masimo technology. It is compatible with GE monitors with Masimo technology. Please note this cable will not work with monitors equipped with Masimo's X-Cal technology.
ÌÇ_
MS1-30131
2006644-001
LNC-4-GE 2430 (4 Feet)
LNC-10-GE 2016 (10 Feet)
2027263-002 (10 Feet)
2264 MAC-GE (10 Feet)
PS-10153D
Payment & Security
Your payment information is processed securely. We do not store credit card details nor have access to your credit card information.