Show Monitor End +
Monitor End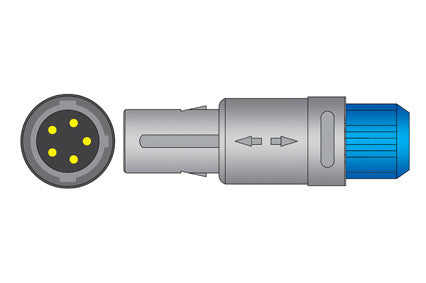 Hide Monitor End -
Patient End
Roll over image to zoom in
Click on image to zoom
---
Save Over 50% with OEM Compatible
100% Guaranteed to work like OEM
Description
Compatible 3.0m Criticare 934-10LN SpO2 sensor. It is compatible with CSI (Criticare Systems International) Scholar, Poet (602-3A), 1100, 2200, 500, 500A 501, 502 series, 503, 504, 504/P, 504O/P, 504US/P, 507, 507E/P/R, 507/S, 507SD, 5070/P, 508, 509, 581 patient monitors.
934-10LN (Adult Clip)
975AD-10L (Adult Soft)
1563-10L (Pediatric Clip)
975PD-10L (Pediatric Soft)
940-10L (Multi-Site)
Payment & Security
Your payment information is processed securely. We do not store credit card details nor have access to your credit card information.